Best Golf Balls
This page contains affiliate links. As an Amazon Associate I earn from qualifying purchases. Learn more
When you are out there on the green, you don't want to wonder if you have the best golf ball for your game.
It may not be any fun to research and shop around to find what the best balls are, which is why we have put together all the information you need here in one handy article.
We will show you how to shop for the very best golf balls and then showcase some of the top choices that you can purchase today.
Quick Links: Best Golf Balls
Product Reviews:

Best Golf Balls
Titleist Pro V1 Golf Balls

Provides plenty of speed and distance

Controls reasonably well

Multiple layers mean high quality and better performance

VIEW LATEST PRICE

Offers lots of distance with each stroke

Very comfortable to hit

Great price

VIEW LATEST PRICE

Callaway 2017 Super soft Golf Balls

Easy to hit far

Flies straight for easier control. Much more straight compared to other soft balls

Priced affordably

VIEW LATEST PRICE

Bridgestone Tour B RX Golf Balls

A great balance of speed and control

Long-lasting design

Low spin feature

VIEW LATEST PRICE

Taylor Made 2018 Project (A) Launch Golf Balls

Decent price

Designed to drag as little as possible

Offers a lot of speed

VIEW LATEST PRICE
After pointing out what to look for and how you can tell which kind of ball would be right for you, we want to show you some of the best products on the market today. We picked these particular golf balls based on their price, quality and performance. We have given you a range to pick from so that you can choose what suits your needs best.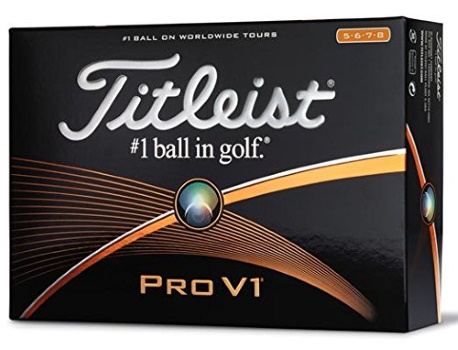 Pros:
Provides plenty of speed and distance.
Controls reasonably well.
Multiple layers mean high quality and better performance.
Cons:
Can be a bit pricey.
Sometimes the balls come refurbished, but this is quite rare.
These are the standard in golf balls, and for a good reason. They perform well and they hold up to incredible abuse. While they are considered high end balls, they are also considered to be a great value for consumers.
Titleist has been around for a while, offering top brand golf balls for a long time. The soft urethane cover on these means that the ball won't crack or become damaged easily. It has a bit of give on the outside so that you can really put some force into the hard core.
This allows it to fly over the green with ease. You do need to be aware that sometimes these balls will ship with refurbished contents instead of new balls. There have been multiple reports from customers of that happening, but it is fairly rare.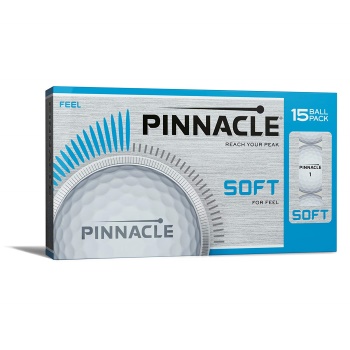 Pros:
Offers lots of distance with each stroke.
Very comfortable to hit.
Great price.
Cons:
Not much control.
Cheap construction means it won't last as long as higher end balls.
If you are looking for balls that you can get a lot of speed and distance out of, then you should give these a try. They allow you to hit far even if you have a weak swing, and the inner core is designed for stellar performance and unprecedented distance.
The low spin design ensures you hit your peak without much effort, making them great for players who have trouble getting much distance out of their strokes. The soft outer layer doesn't allow for much control, so you may have some trouble hitting your target at a distance, but you will be able to make up a lot of green thanks to how far these can go.
The price is great as well, and these are a fraction of what you would pay for higher performance balls from some of the higher end names, but they are still quality balls that should last you for a while. Customers love how they feel and how little effort it takes to improve their game and get more distance out of their hits.
Pros:
Easy to hit far.
Flies straight for easier control. Much more straight compared to other soft balls.
Priced affordably.
Cons:
Lacks the control of harder balls.
This is another very soft golf ball choice, and it's important that you have a few different options to pick from. If you don't know what your strengths and weaknesses are in golf, then you need to try a few different types of balls to see how they perform for you.
This one gives you a lot of distance but little control, so those precision shots may be tough to pull off, but you will be able to cross the green quickly.
The price is kept low and there is little spin to the ball to ensure it flies straight when you hit it. That's important with soft balls, as they have a tendency to go off course from where you are trying to hit them. This one stays on target very well though, so it's a great option for novices and those who have weak strokes.
The soft design gives it a great feel that really makes you experience a power rush when you hit it with a decent stroke and see it flying across the golf course. This is an ideal ball for those who are new to the game and aren't sure if they will find golf exciting or not. The rush they get from seeing their ball rocketing through the air may be enough to convince them that golf is right for them.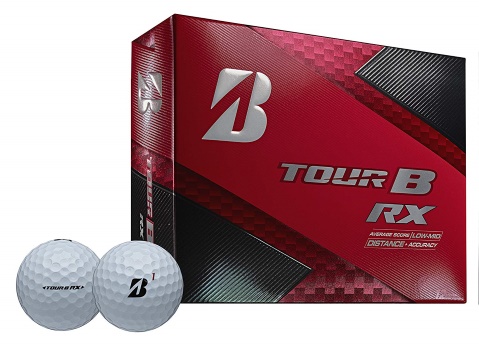 Pros:
A great balance of speed and control.
Long-lasting design.
Low spin feature.
Very easy to use.
Cons:
Offers neither excellent distance or excellent control. More of an all-around kind of ball.
This is truly a high-end ball, and it manages to provide both distance and control. It uses a low spin design that lets you control the ball well and ensure it flies in a straight line. It also utilizes a semisoft design that makes certain a decent stroke will yield a lot of distance.
The tradeoff is that you get both control and speed but not a ton of each. This is not a specialized ball that laser focuses on any one aspect, but rather a product that does well at everything. Bridgestone has built one of the most well-rounded balls available today, and that makes it great for the seasoned player, but it won't augment any particular strengths or exacerbate any particular weaknesses.
It's definitely on the pricey side, but you're getting a ball that lasts for a very long time, holding up to a ton of wear and tear, and still keeps performing beautifully.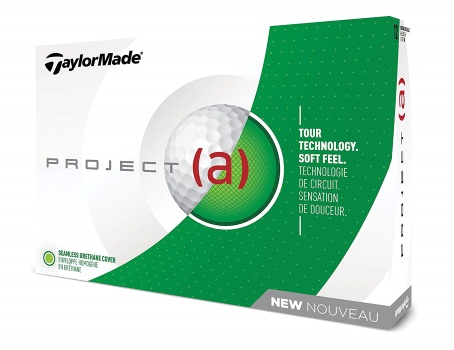 Pros:
Decent price.
Designed to drag as little as possible.
Offers a lot of speed.
Cons:
May not offer as much control as you would like.
Works well for mid-range handicap, but not much else.
This mid-range golf ball has a great feel to it. It's designed to straddle the fence between speed and control, giving you a decent amount of both. It leans more to the side of softness though, which means you can get some decent distance out of it at the expense of your control.
This Taylor Made ball is engineered to have as little drag as possible and to be easy for new users to use. The urethane cover provides some fairly good control, and the soft overall design lets you get some real speed and distance out of it, but you'll have to experiment for yourself to see if it offers an improvement on what you are used to. It's a ball that's designed for the mid-handicap, so you'll have to decide for yourself if it is right for you.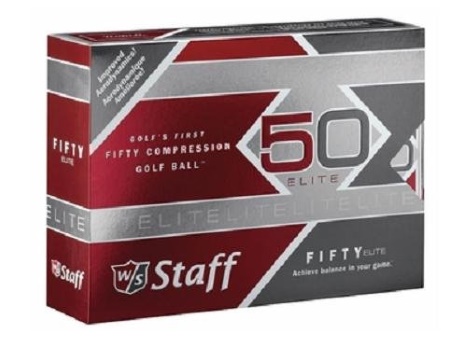 Pros:
Lots of value for your money.
Offers tons of speed and distance.
Built to last.
Cons:
Control is lacking.
Scuffs easily.
If you want decent quality golf balls on the cheap side, then this is the way to go. These are ideal for people who tend to lose balls often. Wilson makes a decent quality product, but you need to know what you are getting here.
You're definitively receiving a lot of value for your money, but the ball is built with a low spin and great distance in mind. While it is good at flying in a straight line, its control could be better, and the tradeoff you make to get speed over control may not be right for everyone.
The bright orange color makes it easy to spot even at a distance, and it stands out from a lot of other balls on the green, so you can recover yours more easily. The incredible distance you can get out of these balls will make it worth for most people.
You can't usually get that much distance out of such an affordably priced ball these days, but Wilson mass produces these balls so that they can give you decent quality products at a good price, and you may want to take advantage of that when you are first starting out. This is an excellent choice to go with until you can afford a better-quality ball.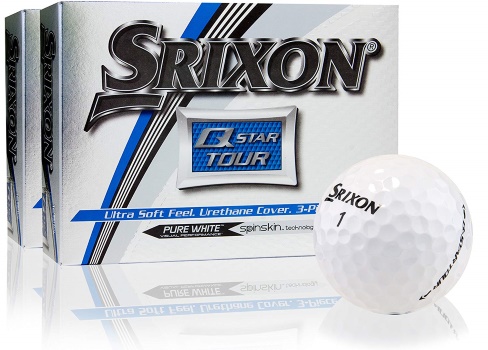 Pros:
Decent control.
Great speed and distance.
Good value for the price.
Cons:
Better for a long-distance game than a short one.
Most people who pick tour balls want something that controls fairly well and that can go the distance. This ball by Srixon does both of those. It is made to fly incredibly far and fast, yet still give the golfer some decent control when the ball is hit. It's priced in the mid-range and performs at about that level as well. This ball is great for large courses with few water obstacles, as you will probably feel awful if you lose one of these balls at this price.
This generally plays like a more expensive ball, so it's a great choice for people who are playing on a budget but who want the feel and performance of a higher end ball. The soft cover ensures a comfortable hit and keeps the ball from scuffing too easily.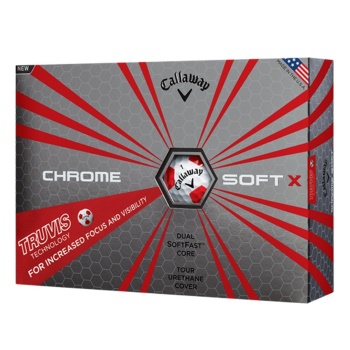 Pros:
Can cover long distances easily.
Offers decent control.
Designed to last for a long time.
Cons:
Not designed with new players in mind.
Calloway has tried to balance speed and control with this ball, but they once again lean toward offering more speed and distance and sacrifice control slightly. You can find balls that control better, particularly on your short game, but few can match this product for how well it covers distances with a decent stroke. It can be a bit pricey, and you are approaching a higher tier of pricing and performance here, so you may want to consider if what this product offers is worth the extra cost. For new players, we would suggest something a little cheaper to start out with. You will probably lose a few balls, and it can hurt to lose ones that cost this much.
Pros:
Priced competitively.
High quality design and performance.
Goes far and fast.
Cons:
You'll be sacrificing some control for that superior speed.
Not as high quality as other Titleist options.
The tour ball basically means the ball is built for delivering distance. It also means that the ball sacrifices control in order to do that, so the greater distance the ball can achieve, the less control you are likely to have. Titleist offers a tour ball that still manages to provide a decent measure of control, but that definitely leans in heavily toward giving the player speed and distance with their strokes.
The price is great for this one too. Titleist usually charges more than the competition, but they priced these tour balls affordably. That makes them good choices for people who are just getting the feel for the game and who want a high-quality ball at a decent price.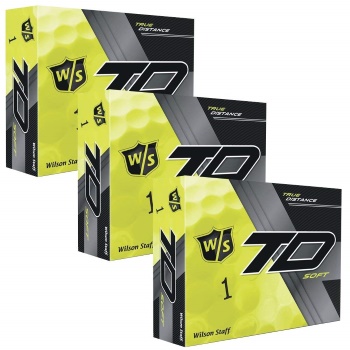 Pros:
Great price for what you get.
Decent speed and a great feel.
Straight flyers.
Cons:
Not as soft as similar balls.
Here is another affordable option by Wilson. You get soft balls that are great for tour games and that can cover great distances effortlessly, but of course you will be lacking the control you might like to have over the balls when you go with that option. Still, these are solidly constructed balls that hold up well to repeated use and that are made to fly straight and true with every shot. Just don't expect them to do as well in short distance games or in the sand.
How the Right Golf Balls Make a Difference
Picking the right golf ball plays an important role in how your game plays out. If you choose one that's too soft, you might not have much control over it. If you get one that's too hard, then it may not fly as far as you would like. There are a lot of factors that go into making a golf ball fly through the air in a certain way, and the workmanship that goes into golf balls can offer a number of different features.
You may not understand how one golf ball differs from another and how they play differently, but once you start using a variety of balls, you will notice the difference. You'll want different balls depending on the course you play and the way you play the game.
Choosing the wrong ball can mean that your shots come up short or that they go wide, and you may think the problem is due to the club you are using or how you are playing the game. Once you get a grasp on how the golf balls play differently though, you will understand when you need to use a different kind of ball.
We'll gives you some pointers on how to pick the right ball based on various factors and afterwards, you should have a better understanding of what makes golf balls differ from one another.
What to Consider Before Buying a Golf Ball
Not all golf balls are made the same way or produce the same results. Some of them are going to be a waste of money for professional golfers, and we want to share with you a few facts we think you should keep in mind as you are trying to find the perfect golf balls for your game:
Price- You may think that the cheaper golf balls aren't that much different from the expensive ones, but that's simply not the case. High-end balls are expensive for a reason. They simply play better on average. How much you should pay for the balls you buy depends on how your game is and how you can handle a ball with little spin or control. The more expensive balls tend to offer greater control and a bit more spin, so consider that as you are trying to make your choice.
Variety- You might want more than one type of ball, depending on how you play and what types of games you play. Short games may require a different kind of ball than a long game would, and the distance you are playing over can make a difference as well. Some of the cheaper balls can actually travel farther than the more expensive ones, and that's worth considering if you sometimes play on huge courses.
Durability- No one wants their ball to give out on them when they are at a crucial point in their game. You want something that will perform well consistently for a long time to come. That may mean paying a bit more, but it can be worth it, as your ball will last longer. Low quality balls may not be able to withstand a lot of strokes, and that's something you should keep in mind as you are trying to make the right choice.
Hazards and Cost Efficiency- If you play on courses that have a lot of hazards, then you may be prone to losing balls. No one wants to to lose their investment, and if you paid a lot for yours, it can be disheartening to keep losing them as you play. So, while the more expensive balls may perform a little better, it may be worth to go for the cheaper balls, if you aren't likely to recover most of what you hit.
Know Your Style- Not everyone plays the same. If you have a high natural trajectory, then you should choose a ball with little spin on it. If you have a lower trajectory naturally, then you need to pick a ball with a higher spin.
Distance– You'll be able to achieve greater distance with multi-core and multi-mantle balls. If you know that you have trouble getting off the tee and getting some distance, then that may be the way to go. These do tend to cost more, so keep that in mind if you are buying on a budget.
What to Avoid
There are certain factors that you need to avoid when choosing which golf balls to buy:
Expensive Balls for Beginners- If you haven't been playing the game long, then you don't want to go for the most expensive balls you can find. That's because you are going to lose a lot of balls, and you might not even notice the difference between one kind of ball over another. Why pay more for balls that won't do you any good at your current skill level? Yes, you want to buy decent balls, even when you're just starting out, but there isn't much point in buying the very best and most expensive ones when you are going to have trouble recovering all of them. You're better off starting low and working your way up from there as you get a better idea of what you need to improve your game.
Start-Up Tour Balls- A lot of small start-up companies sell what they call "tour balls". These are balls that are designed on the cheap side, usually in cooperation with foreign companies that are not terribly concerned about quality. They may be priced cheaper than the top-tier balls, and that's because they are not made with the same features and level of quality assurance. Just because they are special edition balls or ones that come with a lot of hype, that doesn't make them worth your while. More often than not, they lack the performance of the higher-end balls but cost more than balls that perform similarly. You are essentially paying for a brand name that hasn't established itself.
Paying for Speed Unnecessarily- A lot of the current golf ball branding is pushing more and more speed out of the balls, because that's appealing to people even if they don't really need it all the time. Who doesn't want their ball to fly faster and go farther? And that is what brands are marketing, at the expense of control over the ball. However, if you require more control than speed, don't fall for the marketing hype and make sure you buy according to your needs.
Settling on a Single Ball- You'll never know how well the ball you've chosen performs compared to other balls if you never buy any other balls. If you only buy one kind of ball, then you will end up changing your game to try to keep up with its peculiarities. The best thing to do is to buy a few different kinds of balls with different strengths and features and see what works best for you.
Summary
Which golf ball is right for you? Speed, control and spin are all important factors, but the way you play the game and what you want out of a ball are the most important things to consider when choosing a ball.
We hope that our guide here has helped you to find the right ball for your needs and that one of our selected reviews is the ball you want to go with for your game. Not happy with what you got?
Try a different one. We have covered a range of products to suit a wide range of needs, so that the avid golfer can have the best time possible. Happy golfing!