This page contains affiliate links. As an Amazon Associate I earn from qualifying purchases. Learn more
Selecting golf equipment can be a daunting task. This is especially true if you are a beginner and don't really know what you want or need. We will guide you through some of the top golf drivers for beginners 2023 and give you an idea of what to look for when making a selection.
Golf Driver Recommendations for New or Beginner Golfers
Callaway Maverick
The Maverick, by Callaway, is one of the better drivers on the market. One of the many advantages is that you can stick with this driver for a while. It is great for beginners but will work for you as your game develops and improves.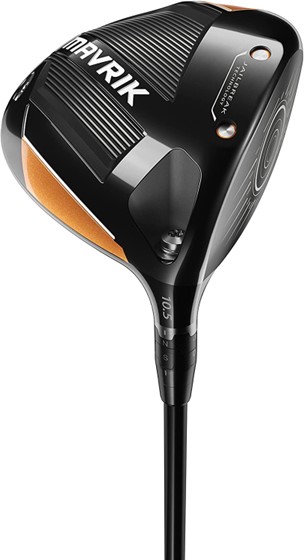 There are several reasons that this is a quality driver for beginners and advanced golfers. It has a few unique technologies that Callaway has developed and enhanced over the years.
The first one is adjustability and this driver offers a 3° range. While this technology might be complex for beginners it is highly handy. You will need to experiment at the driving range to find the ideal loft adjustment for your swing speed and style. The main point is that it is easy to launch.
Another technology that helps beginner or even mid to low low-handicappers is their Flash Face Technology. This increases the sweet spot on the large face and delivers more forgiveness.
It has a good MOI (Moment of Inertia) which reduces twisting at impact and further helps with forgiveness and improves accuracy off the tee.
Jail-Break Technology consists of titanium bars positioned behind the face of the driver. This technology delivers more power and helps the beginner to achieve a greater ball speed and therefore more distance.
Pros:
Highly forgiving
Decent distance
Adjustable
Cons:
Tricky to shape shots
Somewhat pricey
---
Callaway Big bertha B21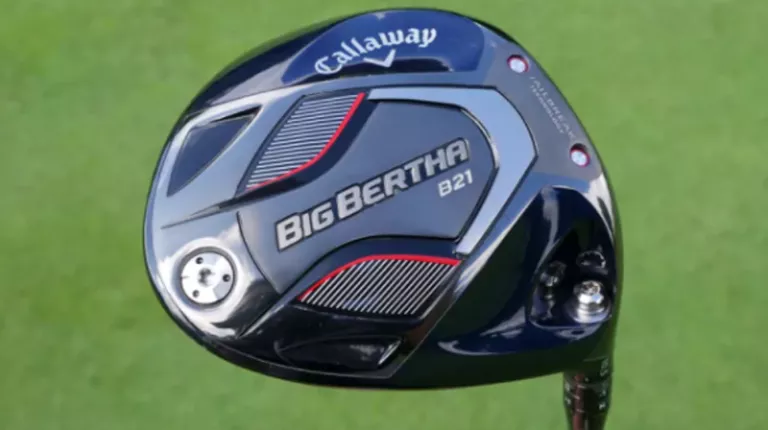 No review of the best golf driver for beginners would be complete without the Big Bertha, also by Callaway. This popular driver has, as the name suggests, a large head. This inspires great confidence at the tee and it is highly forgiving.
It is also adjustable to help you find the perfect loft angle for your game. The Big Bertha also uses the same technology that Callaway has been finetuning and improving for many years. AI (Artificial Intelligence) was employed to enhance these features.
The driver looks good, and most would agree that it has an awesome sound and feel. It is extremely forgiving and most golfers will appreciate the distance they can achieve with a Big Bertha.
Pros:
Large forgiving head
Light shaft
Good sound and feedback
Adjustable hosel
Durable
Cons:
Not the cheapest driver
A tad hard on those that slice their drive
---
TaylorMade Stealth HD Driver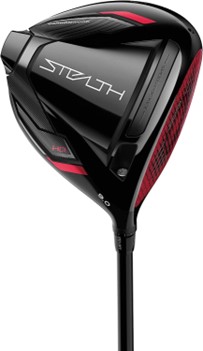 Speaking of the dreaded slice, this driver offers a bit of a draw bias. This will help many aspiring golfers. Sadly, this makes it a bit less forgiving than some of the other recommendations.
It has a high COR (Coefficient of Restitution), This means that the energy transfer is good and one can expect impressive distance even for beginners with a relatively slower swing speed.
The nanotexture exterior assists with spin and control while further enhancing distance. It is a useful technology even in poor weather conditions. Given the low weight, a slower singer will be able to achieve a higher swing speed and therefore greater distance.
The TaylorMade Speed Pocket design will also help to improve distance off the tee while also helping a bit on off-center shots for greater forgiveness.
Pros:
Draw bias (helps those with a slice tendency)
Delivers distance off the tee
Low weight
Cons:
Not as forgiving as some other drivers
---
Cobra Air X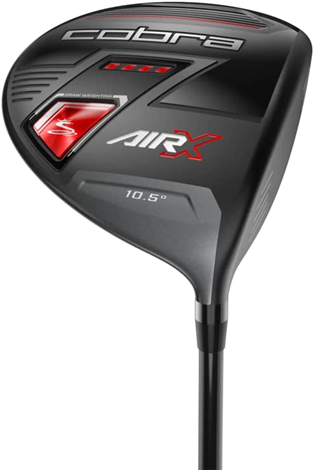 Light and easy to launch, the Cobra Air X is an ideal driver for beginners. It features an offset hosel, a feature that helps to minimize a slice off the tee.
The sound and feedback are decent. It too has a slight draw bias giving the weight poisoning. The low weight should allow for a faster clubhead speed and therefore more distance.
Pros:
Lightweight
Helps with slice issues
Good feedback and sound
Value for money
Cons:
Some may not appreciate the thick profile
---
Cleveland Launcher XL Lite Driver
This is one of the better options for beginners. It is light, very light. The advantage of this is that is allows the golfer to increase their swing speed and improve distance. This driver was designed with the beginner in mind and should help them get better distance and accuracy when teeing off.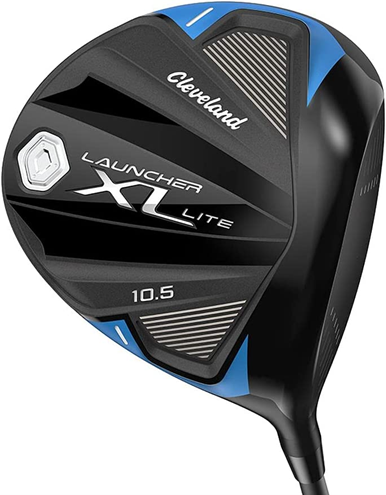 It is not adjustable but this helps to save some weight. Many beginners lack the skills and understanding to take advantage of adjustable drivers. It is, however, available with a draw bias option that helps the slicers, a common golf issue for players at all levels.
Pros:
Ultralight
Decent speed and distance
Affordable
Draw-bias option available
Cons:
---
Ping G425 Max Driver
This is a highly adjustable driver that is a good option for beginners. It is super forgiving and provides impressive distance.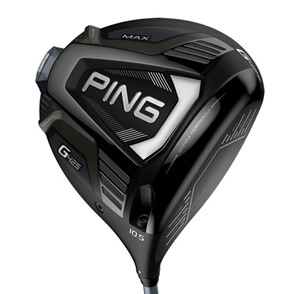 The standard lofts on the G25 Mas are 9.0°, 10.5°, and 12° and you can tweak this with an adjustability of 1.5°. The Ping shafts are graphite to keep the weight down for a faster swing.
The MOI is relatively high and most agree that it is a good-looking driver. It has a rich deep sound.
It also sports adjustable weights to tweak your shot shaping. One might need to spend some time at the range to find what works best for you. The other upside is that as your swing develops the driver will still work for you.
Pros:
Highly forgiving
Adjustable loft and weights
Light quality shafts
Cons:
The adjustable options might confuse some beginners
---
Beginner Golfer Driver Guide
While all the clubs in your bag are important, the driver can make or break your game.
Here is what to look for in a driver for beginners:
Club Head Size
A larger club head gives you confidence and improves forgiveness. The largest size allowed is 460cc. If you are new to the game, the bigger, the better.
A larger head means a larger sweet spot and more forgiveness. Off-center shot with got straight and further.
Loft Angle
Another challenge many new players have is getting the ball up in the air. Slower swingers need a bit more loft on their driver to achieve this.
Adjustability
This is not a "must-have" but changing the loft degree on a driver might be a major help to many beginners.
One needs to invest a bit of time to understand the technology to enhance your drive.
Forgiveness
Apart from the size of the face, there are several other technologies that increase forgiveness. Beginners do not always hit the ball perfectly, so these improvements help.
Weight
Simple logic will tell you that a lighter club head and shaft will allow you to swing faster. All other things being equal, this will result in greater distance.
Shaft flexibility
Do not neglect the flex of your driver shaft. The slower your swing speed, the more flex you want. Some beginners might have a decent swing speed, but most tend to swing slower than experienced golfers.
Conclusion
New golfers need to invest in the right driver. You do not want to approach a long par 4 or especially a par 5 without decent distance. Drivers designed for beginner and high handicappers are more forgiving and allow you to reach a better distance with improved accuracy.