Best Golf Drivers
This page contains affiliate links. As an Amazon Associate I earn from qualifying purchases. Learn more
There is no greater feeling in golf than that of hitting your ball across the course and knowing that it is headed right where you want it to go. That only happens on purpose though if you are good at the game and if you have the right golf club. We're going to show you how to pull off the second part of that by helping you choose the best driver for your needs.
You should know that there isn't one driver that's better than all the rest. You'll have to find what works for your particular strengths and weaknesses. But if you can do that, then you will improve your golf game and spend less time being frustrated at where the ball flies.
Read on to find out how to choose the best driver, what pitfalls to avoid when shopping for one and what drivers are considered among the best available today.
Quick Links: Best Golf Drivers
Product Reviews: 

5 Best Golf Drivers
Pinemeadow PGX Offset Golf Driver

Great at minimizing your slice

Weighs very little

High quality materials

VIEW LATEST PRICE

TaylorMade Men's RBZ Black Driver

Adjustable loft sleeve

Super strong

Very lightweight

VIEW LATEST PRICE

Cobra Golf Men's King F7 Driver

Great for inexperienced players

Made with titanium

Maximum forgiveness

VIEW LATEST PRICE

Best for mid handicappers

Best for mid handicappers

Intech Golf Oversized Behemoth 520cc Driver

Makes it easy to hit the ball

Giant sweet spot

Large but lightweight

VIEW LATEST PRICE

Best for high handicappers

Best for high handicappers

Callaway Men's XR 16 Driver

Very forgiving

Produces lots of speed

Made from titanium for a long lifespan

VIEW LATEST PRICE
Now that we have shown you what you ought to look out for when you shop for the right driver, we are going to show you a few options we think might work well for you. Obviously, you need to choose something that fits your specific needs, but hopefully one of these will be what you are looking for.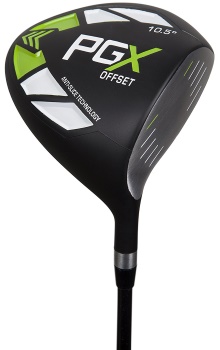 Pros:
Great at minimizing your slice.
Weighs very little.
High quality materials.
Cons:
Mostly made for amateurs.
Won't completely get rid of your slice.
If you are the kind of golfer who slices often, then this may be a good pick for you, as it features anti-slice technology to keep you from hitting the ball in the wrong way. It also offers a 460 cc club head and a head cover to protect your investment.
That large head helps you get into the sweet spot much easier than a typical driver would, so this is great for new golfers and those who are still having trouble with their aim. It has a 10.5 loft and weighs just over a pound, so you will hardly even feel like you have anything in your hands.
The best in modern golf driver technology is all here, which makes the reasonable price tag kind of surprising. If you need something with a lot of flex, though, then you might be disappointed.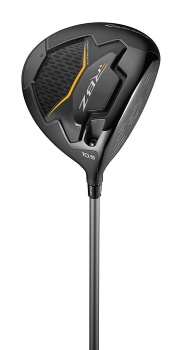 Pros:
Adjustable loft sleeve.
Super strong.
Very lightweight.
This one is definitely on the expensive side, but you are getting a lot of different features for your money. Expect to pay a couple hundred dollars to get a 450 cc head with low spin technology to keep your ball flying straighter, and a lightweight titanium core design.
This is a club that's easy on the arms, despite being nearly unbreakable, so it should last you a long time and be comfortable to use for extended periods of time. It has a great speed pocket as well, ensuring you can hit it high and far without a lot of effort on your part. The loft sleeve is adjustable, which enables you to adjust the driver to your preference.
This makes it suitable for different experience levels, and as your game improves, you can keep using the same club, simply by making minor adjustments. That ensures you get real value from it and don't feel like you have to give up the club after you have outgrown it. The black satin finish adds a nice touch as well, giving it a sleek appearance and definitely making it look like a high-end product.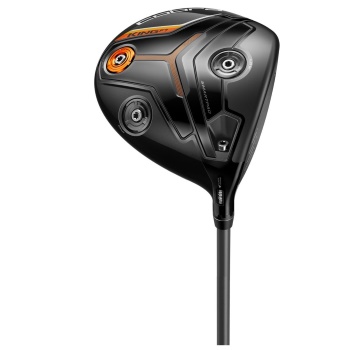 Pros:
Great for inexperienced players.
Made with titanium.
Maximum forgiveness.
Cons:
Not a great choice for professional players.
Won't improve distance compared to similar, cheaper drivers.
This is another fairly expensive driver, and it is made with maximum forgiveness for new and inexperienced players. It is lightweight and adjustable. You can adjust the loft and the position to make it function like multiple drivers in one.
It also has a large sweet spot that makes it perfect for people who have trouble being accurate. This is one of the best drivers you can get if you have been having trouble with your game and feel like no matter what you do, you just can't get the ball to go where you want it to. It may take some money to improve your game and getting this club can be an excellent way to do that.
Cobra designed the King F7 with titanium to ensure it is incredibly strong and worth the money you put down for it. So, while it may be more expensive than your average driver, it does offer some great value, and the adjustable settings mean that you can keep using it long after your game has improved. If you are looking to boost your distance game though, then you could go for a much cheaper driver and get the same results. However, those probably won't be made of titanium.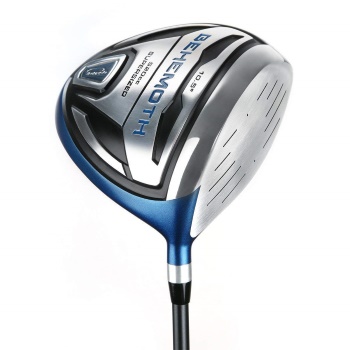 Pros:
Makes it easy to hit the ball.
Giant sweet spot.
Large but lightweight.
Cons:
Does not conform to PGA standards.
For those golfers who are just starting out or who have had a lot of trouble hitting the ball accurately, this can be an excellent driver. It has a large head that's actually not PGA standard, so you won't be able to use it in some instances, but it can definitely make for a more forgiving and enjoyable game.
It's no fun to miss most of your shots or to constantly slice the ball, and this helps to eliminate a lot of those amateur problems. The price is very competitive, and people who are struggling with their golf game likely aren't looking to spend a lot of money on a driver until they get better, so this can be a great option.
The large head means good things for you though. It means that you get a large sweet spot in which to hit, making it easy to pull off shots that go right where you want them. Despite the massive size, it is a very lightweight driver that is easy to hold and swing. A head cover is included.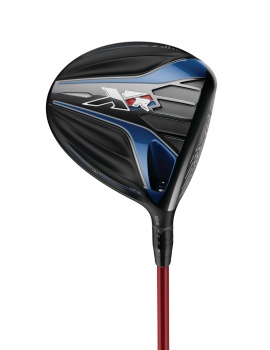 Pros:
Very forgiving.
Produces lots of speed.
Made from titanium for a long lifespan.
Ideal for inexperienced users.
Cons:
One of the most expensive options available.
Callaway's golf products tend to be more expensive than a lot of the other mainstream brands, and this driver is no exception. However, the company is also known for making high quality products, which this XR 16 driver definitely is.
The aerodynamic head shape gives you a driver that is incredibly fast and able to produce distance shots, but that is also very forgiving. The driver is lighter and thinner than competing products, making for a very comfortable experience.
As you might expect from a top-of-the-line product, this is made from titanium and built to last. Even hitting with the XR 16 from off the heel or toe, you get a lot of speed, so just about anyone can make their ball travel farther with this club. It performs better than most clubs that aim for maximum forgiveness, offering a very pleasant golfing experience for players of any experience level.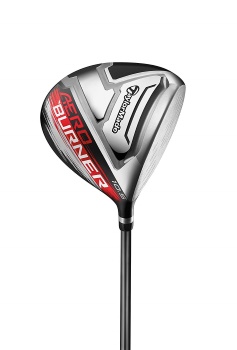 Pros:
Lots of features that improve accuracy and speed.
High quality grip prevents slipping.
Produces very little spin.
Lots of forgiveness.
Cons:
Stiff design might not be for everyone.
Won't yield as much speed as many of the other drivers on this list.
This club from TaylorMade has a 460 cc head and a feature that improves alignment for straighter shots. The grip is exceptional on this club, ensuring the driver does not slip out of your hand and is very comfortable to hold. It's also designed to improve your speed and accuracy, thanks to a fairly forgiving Speed Pocket feature.
The flexibility on this driver is very stiff though, so you want to keep that in mind as you try to choose a driver that works well for you. The technology in this driver is all working together to reduce your spin and help you to hit the ball more often and more accurately, ensuring less frustration when you play and increasing your likelihood of getting the ball to go where you want it to.
Drag is reduced over similar models, and the raised center crown does an exceptional job of improving airflow around both the club and ball.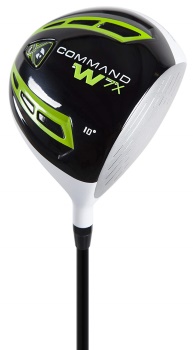 Pros:
Affordably priced.
Lots of value.
Great for keeping your shots aligned.
Cons:
Rough grip can cause blisters.
Driver can become dirty easily.
Here is another great selection from Pinemeadow, and this one is made from graphite and has a 10.5 loft, which is average. It weighs just under a pound, which is exceptional for players who will be using it on long courses and playing for hours at a time.
That light weight is necessary for keeping the play experience comfortable. The crown has a white finish, which is good for helping you see the ball and align it properly for a straighter, stronger hit. The aerodynamic speed slots integrated into this driver can improve distance and speed, letting you power through the golf course.
The shaft is 45.5 inches and it is reasonably sturdy. On the downside, the grip can be a bit rough, and the driver can become marked up more easily relative to competing clubs.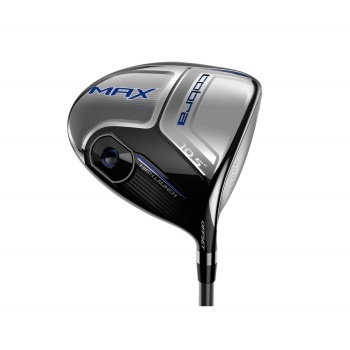 Pros:
Very forgiving and easy to use.
Excellent for new and struggling players.
Hits high speeds easily.
Cons:
Not accurate enough for the more experienced.
This driver from Cobra gives you average flexibility and a 10.5 loft rating. It is considered an extremely forgiving club that offers speed and ease of use over precision. It is meant to provide a very enjoyable experience to new and inexperienced players, ensuring they can hit the ball without any difficulty and generally get it where they want it to go.
The design accommodates lower swinging players, giving them higher trajectories and allowing them to hit the sweet spot more easily, decreasing spin in the process. That means that it won't yield the kind of distance relative to many competing drivers, but if your weakness is accuracy and actually getting the ball to fly in the direction you want, then this is a great choice. It's not one that will be favored by experts, as it won't be quite precise enough for their liking, but it can keep the game moving at a rapid clip for everyone else.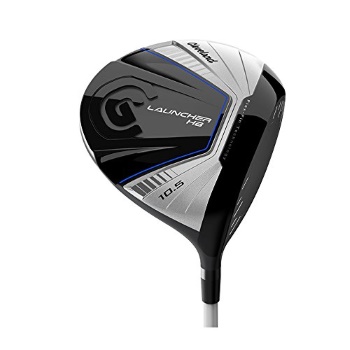 Pros:
Can launch your ball high and far.
Helps your ball fly straighter.
Cons:
Only reasonably accurate for more experienced golfers.
Expensive.
Cleveland designed this club to have a 10.5 loft and average flexibility, but it goes far beyond average in most other ways. A feature that the manufacturers have included is the launcher cup face, which makes it easy to hit the ball and get it where you want it to go. It's a fairly forgiving club that allows for a high launch for those struggling with slow swing speeds.
So, even if you hit the ball without a lot of power, your swing will translate into a lot of power through the club and launch the ball high and far. It's also a club that's made to improve accuracy by helping your shots to go straighter. Professionals won't need that kind of assistance, but this is ideal for people who have not been playing the game for long or who are struggling in certain aspects of their game.
The shaft is 45.5 inches, and a head cover is included. All that is fairly standard, but the price tag is not. This is definitely one of the more expensive options available, but if your game needs to improve, this club can make a difference.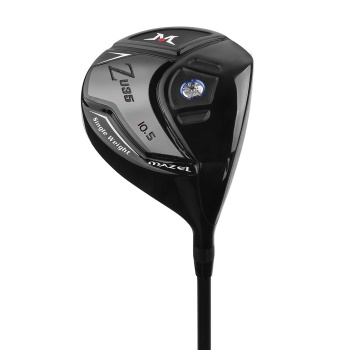 Pros:
Affordable, yet fully featured.
Great forgiveness.
Helps you get straight shots.
Cons:
Not super accurate.
Not designed for experts.
Let's end with one of the cheapest titanium drivers available. As you can imagine, it is incredibly durable, but it is not adjustable. You are stuck with the 9.5 loft, which is a bit off the average, so pay attention to that. It's a lightweight club that is made for speed and ease of use, so it won't be the most accurate driver ever, but it does a good job of keeping you pointed in the right direction, ensuring you can at least hit the ball when you swing.
If you want a driver that will last you for a while, won't break your budget and will help you achieve straight shots, then this is the way to go. It's not as recognizable a brand as some of the other option, but it is every bit as durable and high value as the other choices here.
How a Good Driver Makes All the Difference
The kind of driver you use can make or break your game. That's especially true if you are not very experienced at golf, and the right driver can give you the assistance you need. Be sure to take your time picking a decent driver instead of the cheapest or most stylish one. A lot of first-time golfers will try to pick a driver that is flashy or that is popular and not consider their own needs.
However, when you choose a driver, you are choosing your most vital tool. Just as you would not use a hammer that's too big for you to use easily or a screwdriver that is the wrong type for what you are tightening, you don't want to choose the wrong kind of driver. It can make the difference between getting the ball to where you want it and ending up somewhere in the rough.
What to Consider Before You Buy a Golf Driver
Buying a driver is one of the most important decisions you can make for your golf game, and we want to help you choose the best one for you. Here are some things that you should keep in mind as you are shopping for a good golf driver:
Forgiveness Rating– If you are new to the game or just not very good at getting to that sweet spot with your swing, then a driver with a high forgiveness rating is essential. It will do some of the work for you, and while it may sacrifice accuracy to achieve ease of use, it will take a lot of the stress and disappointment out of your game. When you start out, you want a high forgiveness rating, and if you are honest about your skills, you will enjoy the game more and be more likely to choose an appropriate driver.
Use a Launch Monitor- Most local golf clubs will have launch monitors you can use. These devices allow you to take a practice shot and then readout your results. They will tell you essentially what kind of club you need. You may want to take a few shots to reach a good baseline for the machine to analyze, and you can use that information to determine how much lift your club needs, how much spin it should have and other factors that determine a club's suitability for your playstyle.
Your Strengths and Weaknesses- You should know what aspects of the game you are good at and where you fall short. It is advised to factor those strengths and weaknesses into your choice of a driver, making sure you don't stifle your strengths yet buy something that helps you where you are having trouble. For example, if you have difficulty hitting the ball high or far, then you need a driver than can help you get some more power behind your swing.
The Weight- Heavier drivers feel like higher quality products, and there will be times where this is true. But heavier does not always equate to better, and you need to test out the driver for yourself, if you are buying it at a physical location. That way, you can get a feel for how it swings and how much control you have over it. If you are buying online, read the reviews to find out what people have to say about the weight and feel of the driver. You can also look at the specs that will usually be detailed on the online listing. Then hold something with a similar weight to see how it feels in your hands, as a way to gauge how the driver may work for you.
What to Avoid
There are some common mistakes that people make when buying drivers. The following is a list of things you should avoid as much as possible when buying yours:
Too Long or Too Short- The majority of golf drivers you buy in the store are going to be a bit longer than what the professionals use. Usually, the professional golfer will use a driver that is about 44.5 inches long. There isn't an exact length that is perfect for everyone though. You need to use whatever is comfortable for you and whatever allows you to hit the ball at the middle of your swing for maximum distance.
No Options- You may not always need the same kind of head on your driver. A lot of modern drivers come with interchangeable heads and other options that let you adjust when you feel the need to. It is worth considering a driver with some options to save yourself some trouble and to ensure you always have the right tool for the job.
Incorrect Specifications- This is one problem you will only catch if you are careful when shopping around. Look at the details on the manufacturer's product page or website and see if they all match up. You may find details that are mismatched or that don't match up with the picture. Those can be warning signs that the product is not of high quality or is different from what is being advertised. You should also take time to read the reviews to see if any of the customers say that the driver doesn't match up to the specifications. That happens sometimes, and catching it early can save you from spending money on something you will regret later.
No Grip- If you swing the driver without a proper grip in place, then it is likely to slide out of your hand or at least slip. This is especially true if you have been playing for a while and your hands are getting sweaty. It is recommended to pick a golf driver with the right grip for you in order to be able to play well.
Summary
We gave you some options for a variety of budgets and skill levels, and we hope that one of these is ideal for you. Just take your time in picking the right driver, use the guide we have provided for you to ensure that you don't make a purchase you will regret, and you'll feel your golf game improve in no time.