This page contains affiliate links. As an Amazon Associate I earn from qualifying purchases. Learn more
There certainly is a difference between golf balls for men and women. The main difference is the compression ratio. The truth is that the average woman is smaller than the average man and has less physical strength. This is a generalization as we have all seen many women that have a superb drive and deliver great distance.
The truth is that women, on average, hit the ball with a slower swing speed than men. The balls they use should therefore compensate for that.
Golf Ball Recommendations for Men and Women
A good golf ball is a good golf ball but you want to find the one that is best for your game.
Top Golf Balls for Male and Female Golfers
When it comes to selecting golf balls, we are spoilt for choice. They range in price and performance. It is worth spending some time understanding the various options and perhaps testing a few out on the driving range. This will help you to find the ideal ball that works for your swing speed, style, and game plan.
Here are some of the best options:
Titleist Pro V1x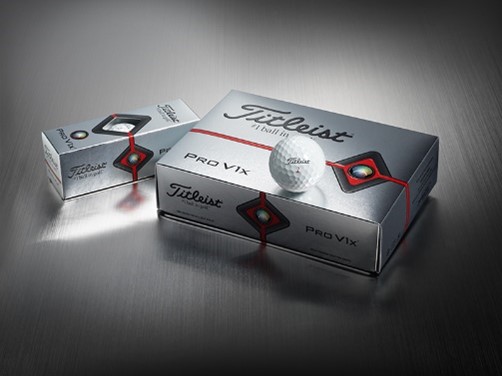 This is possibly one of the best golf balls ever produced and works equally well for men and women at all levels. It is also a great choice for beginners if they have the budget for them.
They deliver an impressive distance while still allowing for a decent spin and greenside control. There is not much more you need from a quality golf ball.
The control comes mainly from the thermoset urethane elastomer, a Titleist technology. It enhances speed while still producing a good spin for more control around the greens.
The ball has a soft feel and is appreciated by experienced players as well as women and beginners golfers. These golf balls are used by many leading players but still offer value to golfers at all levels. Top golfers that favor the ProV1x include Jordan Spieth, Louis Oosthuizen, and Rafa Cabrera Bello.
Pros:
Great for distance
Good short-game control
Easy to launch
Consistent
Cons:
Callaway Chrome Soft Golf Ball
Callaway's Chrome Soft Golf Balls are a firm favorite among many golfers. Lady golfers, beginners, and more advanced players will all appreciate the high launch that they deliver and the distance one can achieve.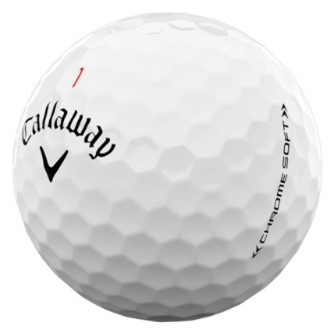 That being said, they still offer decent control as you approach the green. They are more forgiving than many other balls, largely due to the medium compression.
Pros:
Soft and easy feel
Impressive launch
Forgiving
Cons:
Better players might find the "feel" too soft
Some distance is sacrificed for the feel and forgiveness
Taylormade Women's Kalea Golf Ball
This golf ball, specifically designed for the lady golfer promises good distance. This is due to the soft feel and core design that adds a bit of energy. It is also easy to launch for added distance.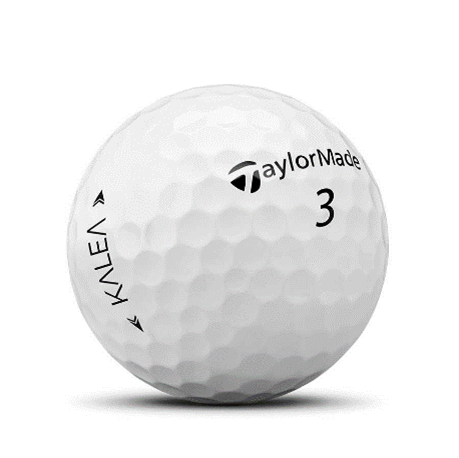 It has an ionomer cover which helps with the feel and encases lift and distance. Despite this, the construction still allows for good spin and greenside control for your approach shots.
Pros:
Soft feel
Extra lift
Good aerodynamics
Cons:
Low compression means slightly less distance
Best Golf Balls for Beginner Golfers
Much of what we have said above applies to beginners as well.
Golf ball selection for beginner golfers
Beginners are known to lose a few balls every round and the cost can add up. Rather than buying potentially dodgy used balls, there are several budget options Rather select these than run the risk of a ball that is not up to standard.
You need all the help you can get, and the ball is an important element. You want accuracy and an easy lift. Invest in a ball suited to your swing speed. While most beginners have a relatively slow speed this is not always the case.
It might be an idea to look at the best practice balls to work on your swing.
Here are a few options.
Wilson Velocity Distance Golf Ball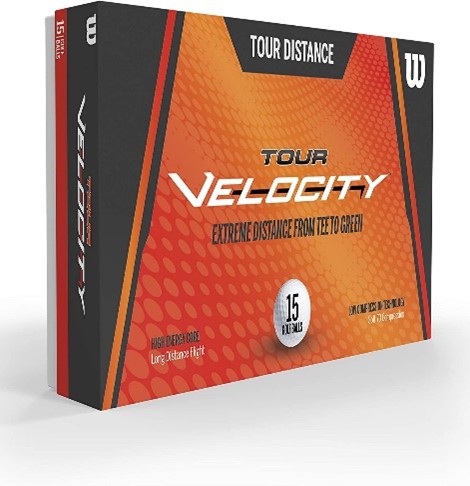 Pros:
Value for money
Durable
Good aerodynamics
Decent distance
Cons:
This ball has a hard and durable ionomer cover and low compression. These factors, as well as the dimple design, make it good for distance. It is easy to get up in the air and flies straight, provided you hit it correctly.
Most also find the ball to offer good control on their shorter game. The only real downside is that the hard cover is not ideal on the green.
One of the main attractions is the price and it offers the beginner great value for money. When comparing prices, remember that these come in a 15-pack.
Srixon Soft Feel Golf Ball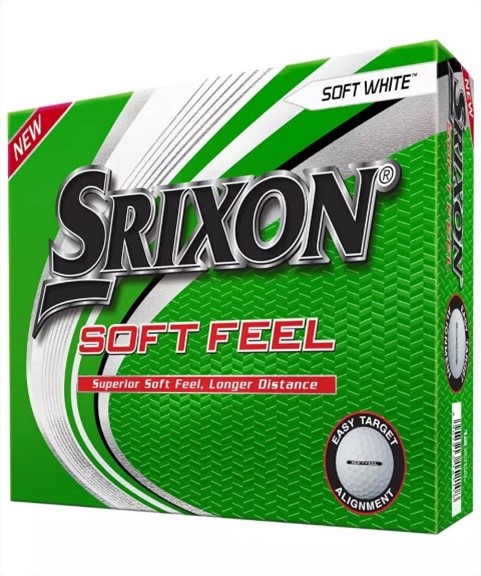 Srixon has had great success with the popular balls and they constantly improve them. They have a very soft feel which is something most beginners appreciate. You can expect a good balance of distance and green side control. Some players might prefer a bit more spin on shorter shots.
The materials and design work together to deliver powerful speed and therefore distance. It also has good aerodynamic properties to reduce drag.
There is a ladies' option and a range of bright colors.
Pros:
Impressive speed and distance
Low drag
Range of colors
Cons:
Not quite as much spin as some other options
On the expensive side for beginners
Factors to Consider When Selecting a Golf Ball
Not all golfers are the same in terms of speed, accuracy, game plan, and a range of other factors.
Some balls are, by design, more forgiving than others. A lady or beginner would be wise to select one that works well with their golf game, swing speed, and style.
Golf ball technology has progressed rapidly and many balls will help to enhance your distance. If this is an important factor in your game, look for balls that deliver more speed off the tee or deck to give you that much-needed distance advantage.
This is especially true for women or beginners that tend to have a slower swing speed.
Golf can become expensive, and the price of golf balls can add significantly to the cost of your average round. There are many great budget options if the price is a concern.
While distance off the tee is the aim of many golfers, most shots are saved near the green. A ball that has a good spin and offers improved control in this area will be an asset to beginners and lady golfers.
Conclusion
Never discount the importance and value of the ball you use. While they can be costly, the additional investment is worth every cent. Put some effort into finding the Best Golf Balls for Beginner Golfers or Top golf balls for male and female golfers. Your round will be better and your score should hopefully improve.