Best Golf GPS Watches
This page contains affiliate links. As an Amazon Associate I earn from qualifying purchases. Learn more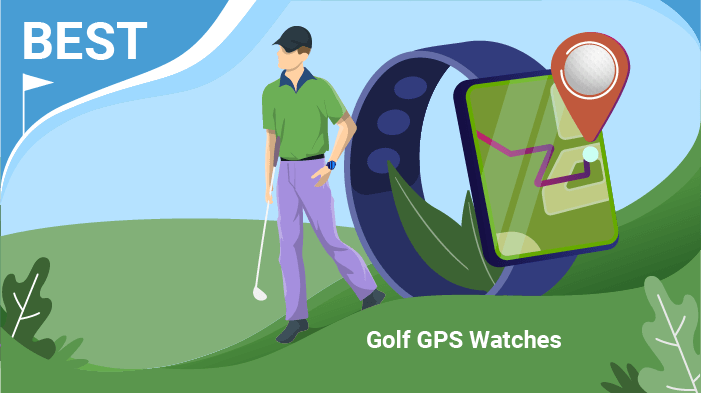 Golf watches these days can do so much more than just tell time. They give you vital stats and help you keep track of your score.
Plus, they look stylish for golfers of any skill level. We're going to show you why these are rapidly becoming indispensable golfing gear and how you can buy the right one for yourself.
Then, we'll cover some of the best ones on the market so that you have a good idea of what's available. If you aren't convinced that you need one and that there are some good choices, then your mind may be changed after reading this in-depth look at golf GPS watches.
Quick Links: Best Golf GPS Watches
5 Best Rated Golf GPS Watches Reviewed
Garmin Approach S20 Golf Watch

Large, easy-to-read display

Very comfortable watch

Lots of features for golfers to enjoy

VIEW LATEST PRICE

Bushnell Neo Ion 2 Golf GPS Watch

Comes preloaded with thousands of courses

Automatically does much of the measuring for you

Can connect to Bluetooth devices for course updates

VIEW LATEST PRICE

GolfBuddy WT6 Golf GPS Watch

Very affordable price

Works automatically to store data

Very simple to use

VIEW LATEST PRICE

Best women's gps golf watch

Best women's gps golf watch

Garmin Approach X40 GPS Golf Band

Monitors vitals as well as provides golfing data

Very long battery life

Measures shots and distances automatically

VIEW LATEST PRICE

Best golf rangefinder watch

Best golf rangefinder watch

GolfBuddy GB-WT3 Golf GPS/Rangefinder Watch

Works incredibly fast to give you accurate and detailed information

Made to be super easy to use

Visual map feature lets you see your location on the course

VIEW LATEST PRICE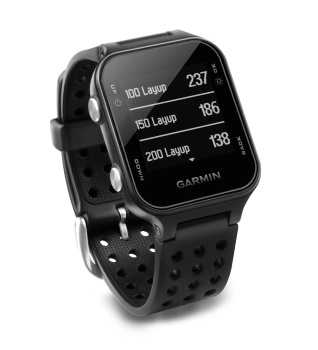 Pros:
Large, easy-to-read display.
Very comfortable watch.
Lots of features for golfers to enjoy.
Doubles as a fitness watch.
Cons:
Connectivity issues with smartphones.
Measuring distance can be overly complicated in some instances.
Garmin has created one of the most comfortable and easy to use GPS watches for golfing. It has a large, readable display that isn't cluttered by a bunch of information and useless details. The band is soft and breathable, with large air holes to reduce sweating and chafing.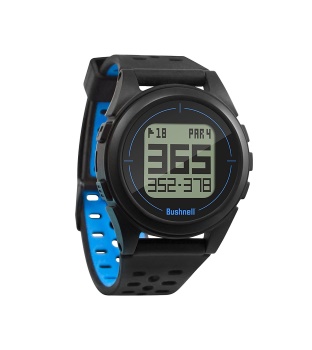 Pros:
Comes preloaded with thousands of courses.
Automatically does much of the measuring for you.
Can connect to Bluetooth devices for course updates.
Cons:
Display can be too simple.
Bushnell offers a golfing watch that comes with a ton of features, including all the expected functionality of a high quality watch, such as stop watch and date functions. You'll find it easy to start playing with this watch just about anywhere, as it comes preloaded with tons of golf courses already.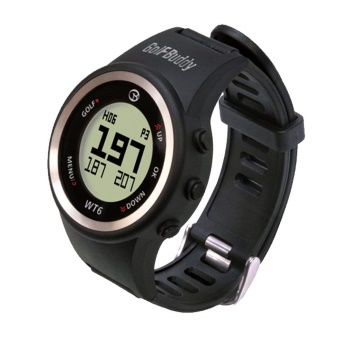 Pros:
Very affordable price.
Works automatically to store data.
Very simple to use.
Cons:
Not as much functionality as some of the more expensive watches.
If some of the other choices on this list are a bit too expensive for you (most averaging close to $180), then this one's price tag may be a breath of fresh air. Coming in at under $100 at most retailers, GolfBuddy has created a watch that manages to be affordable while still providing you with most of the expected golf GPS watch functionality.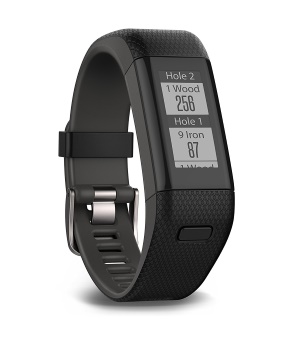 Pros:
Monitors vitals as well as provides golfing data.
Very long battery life.
Measures shots and distances automatically.
Garmin is definitely the king when it comes to high quality golf watches. Like its other products, this one is a bit more expensive than the average, but it is packed with features and is made to very strict standards of quality control. This isn't the kind of watch that will stop working on you shortly after you buy it or that is going to be uncomfortable and make you regret putting money down on it.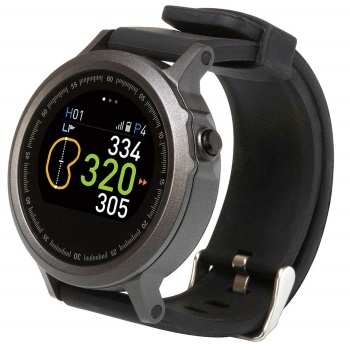 Pros:
Works incredibly fast to give you accurate and detailed information.
Made to be super easy to use.
Visual map feature lets you see your location on the course.
GolfBuddy makes some high end watches as well, and this is a great example of a watch that offers enough functionality to warrant its higher price tag. It works super fast and calculates information at blistering speeds, all from the touch of a few buttons that make it simple to use.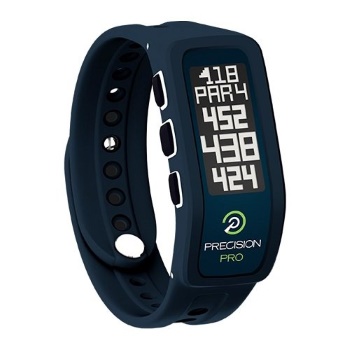 Pros:
Readable display with large numbers.
Provides numerous measuring tools.
Priced very competitively compared to similar watches.
Lightweight and comfortable.
Cons:
The band is not very durable.
If most golf watches are too thick, heavy and bulky for you, then try this slimmer and lighter band. It's also cheaper than most other quality golf watches but still offers a lot of functions that are going to help you with your game. Precision Pro has preloaded around 35,000 courses from around the world on this watch, which is a bit less than some of the better watches on this list, but still an incredible amount of data.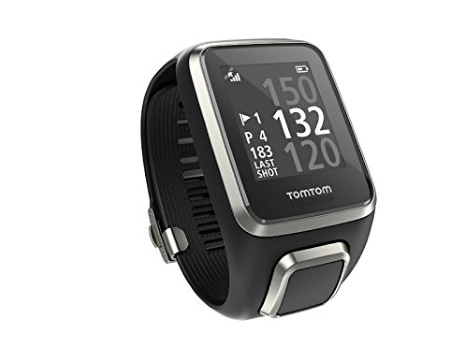 Pros:
Tons of detailed information.
Very accurate readouts.
Lots of preloaded courses.
Cons:
The price tag is super high.
TomTom offers one of the most expensive golfing watches available, but it is also one of the most accurate. With other watches of lower quality, you get some inconsistency in the readings, with distance sometimes in error of 15-20 yards. You won't have that kind of problem with this watch, as it is super accurate and packed with detailed information that can take your golf game to the next level.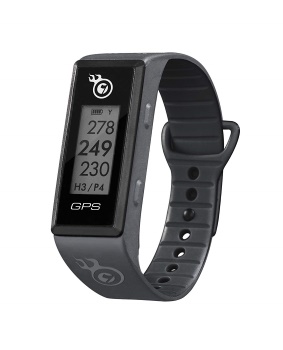 Pros:
Lots of features for the price tag.
Very light and comfy to wear.
Comes with golf courses loaded onto it already.
Cons:
Not that durable.
Works slowly at times.
This watch from Izzo has everything you would expect from a pro golf GPS watch, but at a lower price point than most. It's lightweight and breathable, but that comes at a cost, as the band can be easily broken. It is also preloaded with thousands of golf courses, and the watch will calculate distance for you while you play.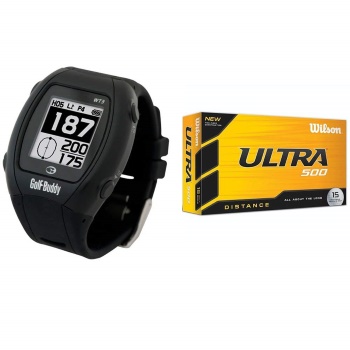 Pros:
Free course downloads.
Just as much functionality as more expensive models, but at a better price.
Cons:
Can be kind of slow.
You sometimes have to go through a lot of menus and press a lot of buttons to get the info you want.
This is like a simplified version some of GolfBuddy's better watches. It's cheaper than the higher end versions, but it offers a lot of the same functionality. Even though this watch typically retails for around $100, you still get the visual locator which shows you were you are in relating of the rest of the course.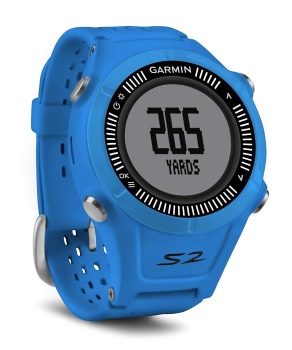 Pros:
Great battery life.
High quality design that is built to last.
Free course updates and downloads for the watch's lifetime.
Cons:
Battery can have trouble holding a charge after a few months.
Garmin already has close to 40,000 courses preloaded onto this watch, with the option to download as many more as you want for the lifetime of the watch absolutely free. The watch gives you yardage to the back, front and the middle of the green.
How a GPS Watch Can Affect Your Golf Game
GPS watches can have a ton of functions packed into them, or just a few. Now, simply because all those option are there, that doesn't mean you will use them all. You may only find that you use a couple of the functions but still value the watch over similar instruments like a rangefinder.
GPS watches can tell you the yardage for both your hits and those of the other players. A lot of spectators actually wear them to determine the yardage of the players, and you can do the same in your game to see how you compare to your competitor. It's a more accurate reading than if you try to estimate with your eye, especially on a part of the course that is uneven.
The GPS watch may be better for you than the rangefinder, if you feel that a rangefinder slows down your game. A poll by PGA.com showed that players chose the GPS watch over similar instruments because of how convenient it is and how it allows them to keep playing while still taking the measurements that they want to.
The precise yardage that a GPS watch gives you allows you to find out how far your hits are going and if you need to change up clubs for something that gives you more distance or greater accuracy. It's a great tool for when you are practicing and trying to determine which clubs to use at different times and for different shots around the course. One of the best training tools you will ever buy for your golf game is a high quality GPS watch.
For many, the GPS watch is simply a practical device. You can wear it while you play and check your yardage any time you want instead of having to put down your club to pull out a rangefinder. It keeps you in the game and focused, doing just as much for you as the rangefinder without all the distractions.
What to Consider before You Buy
Not every GPS watch is going to work well for you, and there are a few considerations to keep in mind as you shop. The best golf GPS watch will be one that you consider all the following criteria for:
Accuracy– You want a GPS watch that can actually tell you the distance of the shots you make or the shots you plan to take. If you know how far the shot you have to make will be, then you can choose the appropriate club and use the appropriate force instead of estimating with your eyes. If the accuracy is off, that can throw off your shots, give you false confidence and hurt your training efforts. You'll be thinking you're hitting one distance when you are actually hitting another.
Stat Storage– You may not want the distraction of looking at the watch every few minutes as you play your game, but after you play all the holes, you will benefit from checking your stats as you relax. Modern watches often have the functionality built into them to save your scores and stats from the game, according to US Golf Pro, and that can make a big difference in how you train for the future and how you modify your tactics to improve your playstyle.
Pre-Loaded Courses– This is another function that many modern watches include, and it allows you to enjoy accurate information that has already been verified before you set foot on the course. The watch already knows the distance between the holes and how far each shot needs to be, and that can be a huge help in making accurate shots and not overshooting or undershooting when you are playing somewhere you haven't been before.
Durability- Some people can be kind of rough on their GPS watch, knocking it with the club, putting it through some bad weather and wearing it for hours at a time while they are sweating. All of this can wear down the watch and hurt its lifespan, and you need to ensure that you get a watch that is worth what you paid for it. Know your golfing habits and how rough you may end up being with the watch before you pick one. You can find water resistant and extra tough watches that will work well for even the roughest style of play.
What to Avoid
As you search for the best golf GPS watch, you need to avoid a few things, and we want to point out what those are and warn you ahead of time. Inexperienced golfers or those who have not bought or used this kind of product much before may make some common mistakes, so here are the ones you should be avoiding:
Bulky– This is a key factor that a lot of people overlook when they shop for golf GPS watches. They want something that can provide a lot of accurate information and that looks stylish, but they forget that this is something they will be wearing for hours at a time out in the hot sun at times. It needs to be lightweight and not affect your swing in anyway or feel uncomfortable as you are using it. Most GPS watches are sleek and lightweight, but pay attention to the weight as you shop to ensure that you aren't getting something that will feel bulky as you take your swings.
Illegal for Tournaments- You have to be careful these days about what golfing equipment you bring to your games. There are some things that simply won't be allowed, and the rules aren't always crystal clear. Certain types of features and devices won't be allowed on the course under current rules. According to the USGA's official rules, electronic devices that measure distance may be allowed, but only if they measure distance alone and not slope or weather conditions, as that can be construed as an unfair advantage. Your GPS watch could be allowed to sport these features, but the watch has to be able to turn them off during a game.
Slow– If you look at the cheaper end of the GPS watch spectrum, you may find some watches that have the features you want at an affordable price. What you may not realize is that many of those features come at a cost, particularly the speed at which they are calculated. The product description and packaging may not tell you how quickly the watch gives you information and measures distances for you, but the user reviews should be helpful there. Be sure to read reviews from people who have actually used the products before you buy yours to ensure you aren't getting something that works at the speed of a turtle.
We have showed you what to watch out for when buying the best golf GPS watch and what things you should take into consideration. Now you can apply those and your own personal preferences as you browse our reviews of the top 10 GPS golf watches available. What we have included here are the best ones for a range of budgets, so you may find some that are better than a few of what we list below, but some of our picks will be more affordable and ultimately give you more value for your dollar.
Final Thoughts
You have seen our top picks and read their pros and cons. You've learned what kind of things to avoid and what to factor in when you are choosing a golf GPS watch. Now you should be able to choose the best golf GPS watch for yourself, based on the information that we have provided for you. You can also read our other articles about a variety of other golfing products, and from there you can find all the gear you need to improve your golf game.